Market Data at your Fingertips!
Are you thinking about buying a house? Selling a house? Or just curious about what is happening in the real estate market currently? Here's a handy online tool that will give you an inside look at what's happening currently anywhere in Canada!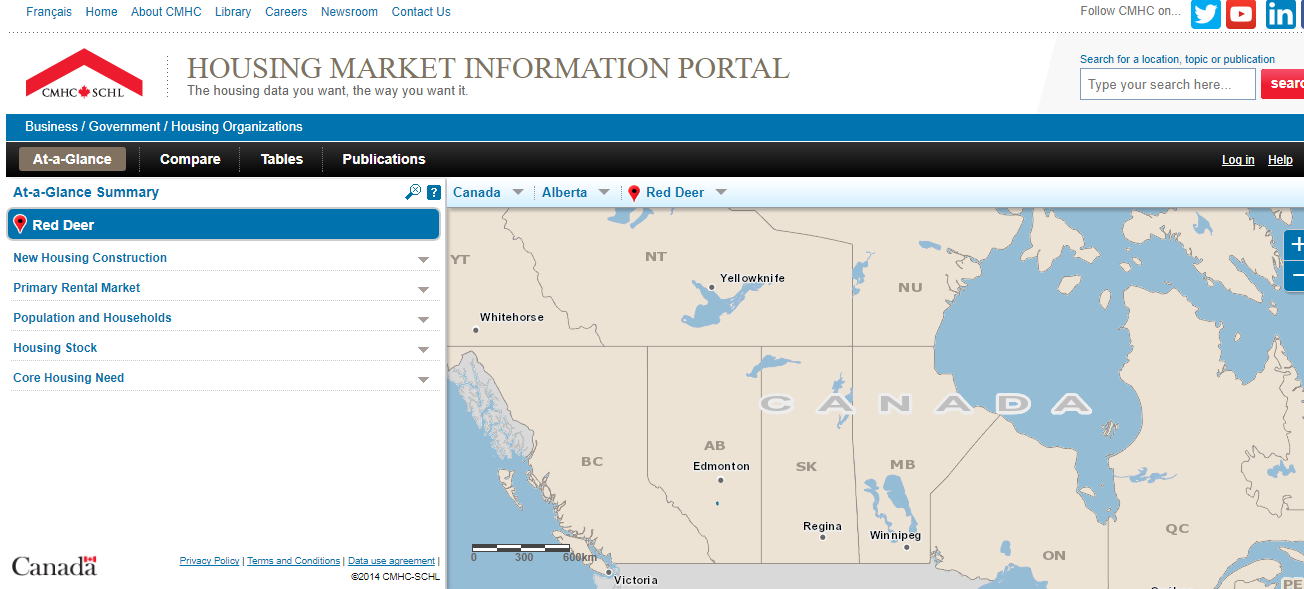 Use the different tabs (At-a-Glance, Compare, Tables or publications) to explore what interests you. 
At-a-Glance
Here you can view New Housing Construction, Primary Rental Market, Population and Households, Housing Stock, and Core Housing Need.
New Housing Construction
Compare the New Housing Construction in 2016-2017; there was 10 more houses completed in June 2017 compared to June 2016. 


Primary Rental MarketThere is a 8.6% increase in the availability rate in apartments between October 2015 to October 2016.

Interested in comparing the market in two different locations? Use the compare tab to compare any two cities in Canada.
 Take a browse on this portal to explore the Market Data across Canada!

blog comments powered by

Disqus
Categories
Archives

Subscribe To This Blog