Getting Your Home ready to sell: yard sales
Spring is a great time to list your house, but before you do that you need to de-clutter! Yard sales are a great way to do that, plus you might make a few bucks. Here are a few tips to make sure your yard sale is successful: 
See if any neighbors want to join in!
A "Block" yard sale is attractive to many bargain hunters because they can cover more sales in a shorter amount of time. 
Advertise your sale!
Put an ad in free classified papers, websites, and post in social media buy and sell groups. Ask your friends and family to share your posts so you reach more potential customers.
A few available posting locations are:
Price items ahead of time.
Remember, most people are looking for a bargain at a yard sale so price your items accordingly for an easy sell!
Prep a cash float to have on-hand during the sale.
Round up lots of bags and newspaper for wrapping fragile items.
Have signs printed for advertising and make them professional and consistent.
For example, attach a red balloon to all your signs so that when someone sees a sign with a red balloon, they automatically associate it with your yard sale! A few places where you can have signs printed are: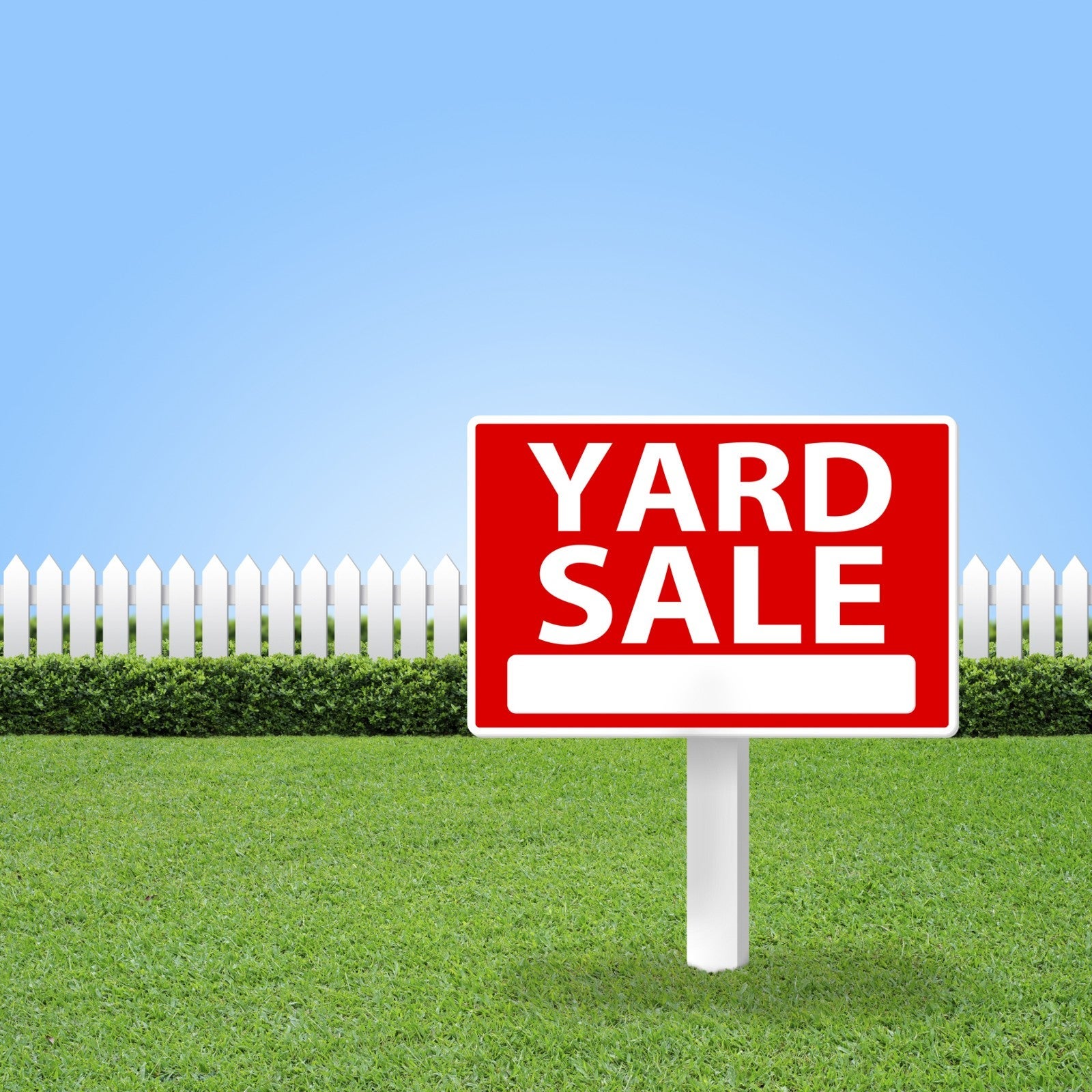 Day-Before and Day-of Yard Sale
•
Look through your items before your sale starts
to ensure you didn't accidentally include something that should not be for sale. This is especially important if you have other people helping you prep!
•
Display items neatly and in an organized fashion
so that customers can see what you have at a glance. Having items cluttered gives the impression that you aren't selling anything of value. Use tables to create height to your items so people don't have to constantly bed over. 
•
Keep pets away from your sale!
Just because you love your four-legged family member doesn't mean other people will. 
•
Have an electrical outlet available
for customers to test appliances/electronics. 
blog comments powered by

Disqus
Categories
Archives

Subscribe To This Blog