Downsizing Part 4: Creating a Last Will & Testament
On Tuesday, June 19, we gathered in the Elements @ Riversedge Penthouse to discuss Downsizing with the professional supports who can help you put your plan into action. Joining us were David Brant from Altalaw, Jeffrey Mill from RBC Investments, Jacquie Paulovich from RBC Mortgages, and Jacolynn Engel from Lifestyles by Jacolynn. When the topic of having a Last Will & Testament was mentioned, we were surprised to find out that many of the guests had no plan in place for their estate.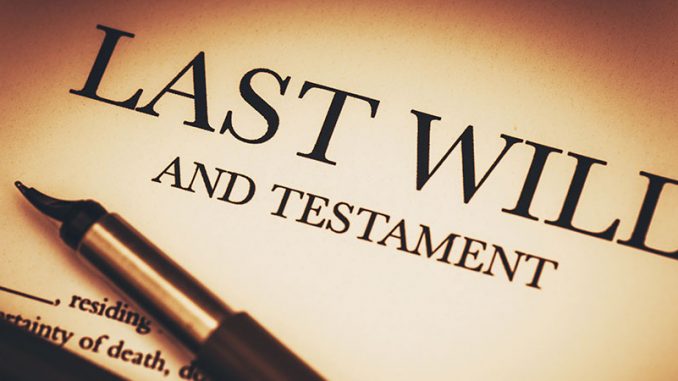 Did you know that 50%-60% of adults in Canada are living without a Last Will & Testament? Once you add in the number of people who have Wills that are out of date or no longer valid, that number increases to almost 70%! 
But why is a Last Will & Testament important? For that, we turned to David Brant!
"While having a Will may not be of the utmost importance on someone's list of priorities, having a proper estate plan in place will help you take care of your family members, ensure that your wishes are fully documented and most importantly, potentially save your estate from having to pay unnecessary fees and taxes," says David. 
As difficult it is to think about your estate plan, a brief 30 minute meeting is usually all it takes to get the information needed in order give you your options and start drafting the right documents.
So what do you need to bring with you? Or think about before your meeting with a Lawyer? David provided us with a short list of information to gather and questions to ask before your appointment:
·

       
Know (or have an idea) who you will want to name as Executor and/or Guardian (and even better if you discuss and ensure that person(s) are agreeable to acting in that capacity)
·

       
Have a list of all assets and their locations
·

       
Have a list of names and contact information of any other professionals you deal with regularly (i.e. financial advisor, accountant, insurance advisor etc.).
"I am willing to take the time to ensure that your estate plan will work best for your family and your needs and ensure that what is most important to you is protected.
"
Altalaw LLP
5233 - 49th Avenue
Red Deer, AB  T4N 6G5
Ph: (403) 343-0812
Direct: (403) 356-2364
dpbrant@altalaw.ca
blog comments powered by

Disqus
Categories
Archives

Subscribe To This Blog