PROTECTING YOUR HOME WHILE on holiday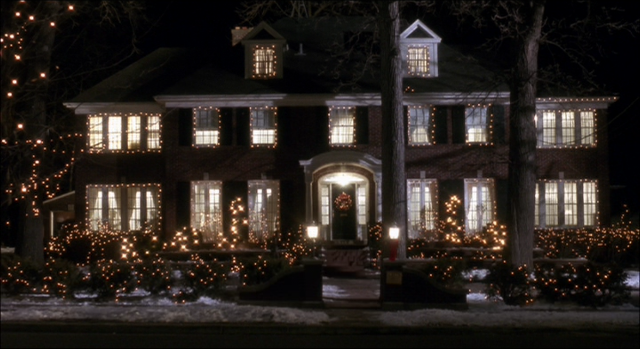 With only a few weeks until Christmas, it's time to start thinking about how to protect your home while you're away over the Holidays. From breaks in, water damage, and more, there are a few simple precautions you can take to ensure your arrival home isn't more stressful than getting through a busy airport.
Timers
- Set lights in your home up on timers - use main areas where you would spend a lot of time in the evenings. Even better if you use a timer that you can set up for different times on different days. 
This option from Amazon might do the trick! 
You could also invest in smart plugs that you can control with your phone from anywhere! 
Motion Detectors
- set up exterior lights with motion detectors. If anyone comes into your yard they will be deterred by the bright lights that make them visible to the neighbours and any passerby.
Neighbours
- If you have neighbours you already trust, ask them to look in on your home while you're away, gather your mail, move your vehicle around, etc. The more movement around a home, the better.
Thermostat
- To avoid any pipes freezing during your vacation, keep the heat set at a minimum of 18 degrees. If the temperature drops drastically, your home will still stay warm enough to avoid water pipes freezing and bursting.
Social Media
- don't advertise the fact that you're away from your home all over social media. You never know who might be watching your profiles! Instead, post all of your pictures and experiences when you return home.
Invest in a safe
- You can't take EVERYTHING with you when you travel (nor should you for safety reasons), so why not invest in a home safe where you can store your jewelry, cash, and any other small valuables?
No one wants to think about bad things happening over the Holiday Season, but putting in a bit of time to prepare for your absence can make the difference between a relaxing return home or a total nightmare. 
If you are still unsure that the above measures will be enough to protect your home, invest in a home watching service. There are a few Red Deer based businesses that will watch over your home while you're away. One of our recommendations is:

The professional staff at Your Home Watch will help you determine your needs and discuss specialized options to meet them. They will even check in on your pets for you so they can stay in the comfort of their home. 
blog comments powered by

Disqus
Categories
Archives

Subscribe To This Blog