(June 11, 2019, posted in Market Updates)
Click on the Links below to see the Market Stats for each Municipality!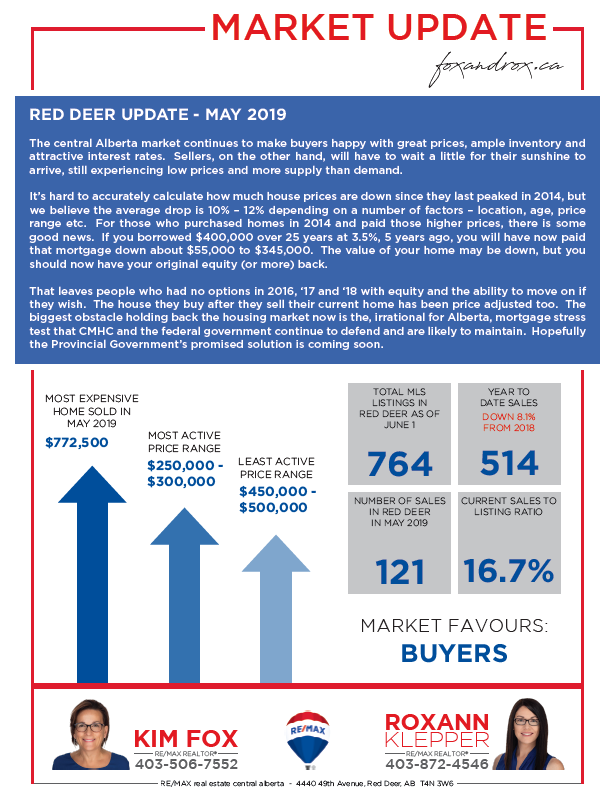 (June 06, 2019, posted in Misc)
Did you know that a condo can be an apartment building, townhouse complex or group of single-family homes?  It can be MORE than just an apartment! When you purchase a condo, you own a private dwelling called a "unit", which is registered in your name. You share ownership of the common elements and assets of the building and community - lobbies, hallways, elevators, recreational facilities, walkways... read more.
(June 06, 2019, posted in Misc)
foxandrox would like to thank Carissa @ Condolyzers in Red Deer for writing this article to help educate our clients!

Wondering how the new changes to the Condominium Property Act and Regulations Affect Condo Owners? 
Over the course of a couple years, the Alberta Government underwent an initiative to update the documents which provide rules and regulations to Condominiums in Alberta. These rules per...
read more
.
Categories
Archives

Subscribe To This Blog