Abbey Platinum Master Built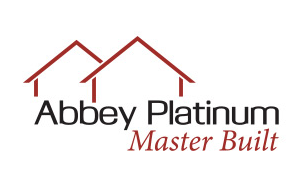 Abbey Platinum Master Built Inc
was formed by Art Anastasi, formally the President and CEO of Abbey Master Builder and Terry Loewen, formally the CEO of Platinum Homes & Developments Corp.
The formation of Abbey Platinum Master Built provides an extensive portfolio of accomplishments in quality home building from starter to estate homes, commercial construction and renovations. This amalgamation will produce an expanded base of highly qualified trades and suppliers that translates into even better quality, service and value. The new company is the region's most awarded construction and renovation company. Honours include a combined five Builder of the Year awards since 2009.
The new company will maintain its headquarters at the Abbey Master Builder location at 283 Burnt Park Drive in Burnt Lake Industrial Park, Red Deer County.

Quick Contact
Kim Fox
RE/MAX
4440 49th Avenue
Red Deer,
Alberta
T4N 3W6
Mobile:
(403) 506-7552
Fax:
(403) 343-3085
Email:
kim.fox@remax.net